With the continued growth of our clients and the ever increasing need to offer our clients customers a price sensitive "just in time" solution, we have invested in a new vehicle to add to our current delivery fleet.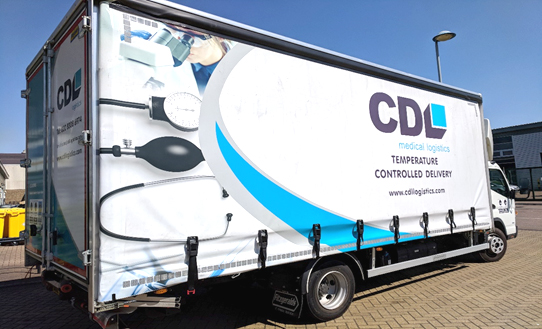 The FUSO Canter a class leading 7.5t simply does what others can't. A greater payload of over a tonne more than most competitors, this Canter redefines the market, and is still to be matched.
A £37,000 investment that once again proves the commitment of CDL to enhance its service offering and support the growth and profitability of our clients.
In addition to this enhancement we expect to shortly be able to offer multiple temperature-controlled environments during transportation with the development of:
Cold chain: +2°C to +8°C
Ambient: +8°C to +25°C
Ambient temperature controlled: +15°C to +25°C
A further commitment to our MHRA standards and raising our service offering to the increasing demands of the Pharmaceutical industry and its products