Our Services
CDL offers a complete storage, fulfilment and distribution service that acts as a natural extension to your supply chain, whatever your needs.
We have the ability to tailor your fulfilment into respective sales channels of Business to Business (B2B) and Business to Consumer (B2C) which are aligned to the various multi-channel inputs, such as online, EPOS, Accounting and MRP systems.
CDL manages complex long-term order fulfilment solutions, including product, merchandise, and POS. We also have the ability to manage campaigns and 'one - off' promotions' whatever the market sector or size.
Our Internet based Integrated Fulfilment System (IFS) provides seamless automation of multiple sales/marketing channels, giving Clients 24/7 real time access to stock figures, order processing , tracking details and management reports, all via a secure Extranet login.
Best of all, our pricing mirrors your business activity, so if your activity is low so are our charges giving you peace of mind.
The CDL Group
CDL Logistics was founded in 1996 when CDL London Limited was formed to acquire Cancol Distribution, a business that provided distribution services for the Cancol Printing Group from its creation in 1983. Since its formation, CDL Logistics has flourished and grown by focusing on its core competencies of warehousing, fulfilment and logistics and is proud to celebrate its 21st anniversary this year. In 2006, CDL acquired Fairway PSD Limited (Slough) and in 2009, iMS Fulfilment and Distribution was brought into the Group. This has taken the CDL Logistics Group into new market sectors and we are now proud to offer our clients the benefit of our experience in the automotive, FMCG and e-commerce sectors
READ MORE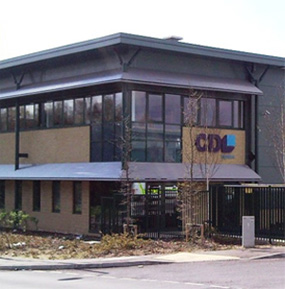 Fulfilment Market Sectors
Public Sector

Distribution projects run well even with short lead times.

FMCG

We have a one stop e-fulfilment system.

Luxury Brands

Storage and careful packing including an intricate gift-wrapping service.

Automotive

Dealers can send out tailored information through our system.

Financial

Confidential policy documents can be collated on demand to the requirements of each Advisor.

Pharmaceutical

Batch control through to accurate bar-coding is all part of the service.

Charity

Orders can be received via internet and call centres to handle payments and provide traditional storage and fulfilment.

Beverages

A range of beverages are stored in a secure and temperature controlled environment with fulfilment services for products and POS.